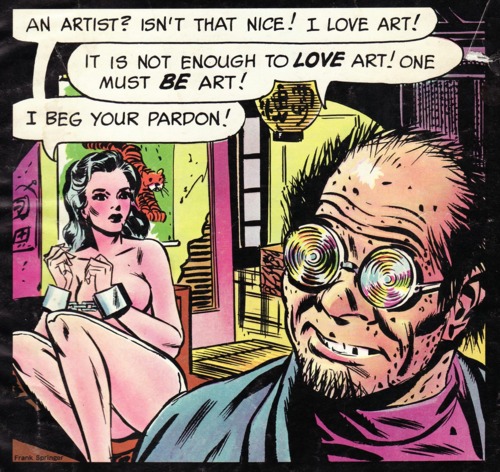 The labyrinthine implications of copyright have never seemed so important to get sorted out, not least at my university. Allegations of injustice are flying back and forth. Accounting for the divergent interests is a dizzying task, one likely to require (in David Kernohan's words) "a wholesale reorganisation of our cultural concepts".
A welcome step forward is a series of events linked with the always-awesome New Forms Festival here in Vancouver September 8-11, convened by the Artists Legal Outreach.
Art, Revolution and Ownership will be featuring three conversations. Participants include artists in our exhibition, Communications scholars from SFU, as well as Intellectual Property Law scholars from McGill, Queens, and UWO.

September 8th, Conversation W2 Atrium SFU Woodward's

Join choreographer James Gnam, the dancers, Tina Piper, Laura Murray, Martha Rans and Mark Hosler for a conversation. Tina Piper, Director of McGill's Centre for Intellectual Property, considers the extent to which the improvisational, ephemeral and ever-changing nature of many contemporary art forms can possibly be described by the language of intellectual property law.

Saturday, September 10, 2011 from 1 – 5 pm, Waldorf Hotel.

Conversations: "Whose Voice is it Anyway?", in conjunction with the Institute for Humanities at SFU and Stuart Poyntz. Both will be moderated by Mark Hosler.

1:00 – 2:30 Conversation One: "Whose Voice is it Anyway?" (Authorship and Art Practice in the Digital Age)
Diyan Achadi, professor Emily Carr University of Art and Design, printmaker and animator, and artist Sonny Assu share their perspectives on authorship and its relevance to their work. What is an authentic voice? Whose voice is it anyway? Why does it matter? Laura Murray, founder faircopyright.ca, co-author Canadian Copyright: A Citizen's Guide, Faculty of English, Queen's University and Geoff Glass, a doctoral student at the Faculty of Communications, SFU, contribute their thoughts.

3:00 – 5:00 Conversation Two: The Status of the Thing (Copyright and Digital Materiality)
Debates over copyright within crafting communities are particularly thorny, jumping as they do from notions of a common shared history that should be open and welcoming to all, passing through the idea that as a gendered pastime crafting is regularly devalued – something its practitioners should work against, to more recent arguments that there are lucrative opportunities for professional crafters and designers that need to be protected through the copyrighting, patenting and trademarking of designs and processes. Kirsty Robertson, Assistant Professor, Faculty of Visual Art at UWO invites the audience to consider a series of case studies that examine "embroidery pirates," open source embroidery projects, controversies over trademarked fabrics, and traditional techniques in order to trace changing notions of ownership in crafting communities. The work of both Ben Reeves, painter, and Faith Moosang, photographer, approach abstraction in ways that challenge the legal defintion of similarity. They discuss their work in light of some of these thorny questions.
An essential set of conversations between artists, scholars and artists – and most of them set at the Waldorf Hotel's fantastic Tiki Lounge, one of Vancouver's best beverage rooms.
Postscript: Hopefully, I will get the chance to talk to Mark Hosler of Negativland again. I met him briefly at a People Like Us show a couple years ago, and I'm still a bit embarassed at the way I gushed. I was truly awestruck to be meeting a hero, one who had been so influential on my life… an influence I only fully realized as I was speaking with him. In my defence, I had just gotten off a return flight from Europe, and was delirious from fatigue as much from the delicious appropriation art.