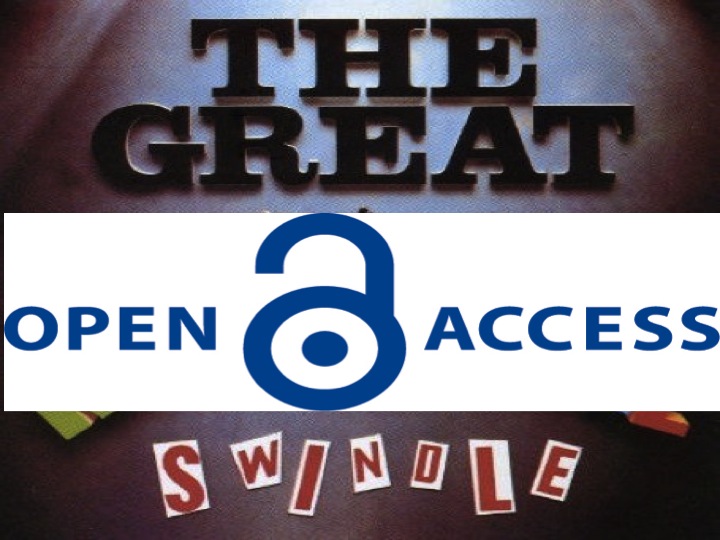 As ever, I recommend you read Martin Weller's latest. It offers a convincing overview of the odious effects of Gold Open Access, a model that may well lock in elitism, and that "reinforces the power of commercial publishers, simply maintains a status quo, and keeps the peer-reviewed 5000 word article as the primary focus of research that must be attained." And it offers a pointer to Stevan Harnad's argument in favour of Green OA, "Open Access Is a Research Community Matter, Not a Publishing Community Matter" (PDF link).
But my favorite part is a passage toward the end which elegantly and succinctly sums up our tragic state of affairs — or is it farcical? Should have paid more attention during those Shakespeare courses…
Academics (paid by the taxpayer or students) provide free content, and then the same academics provide free services (editorship and peer-review) and then hand over rights and ownership to a commercial company, who provide a separate set of services, and then sell back the content to the same group of academics.
All in a context in which acquisition budgets decline, while serial prices continue to grow.